2010 Media Release: Human rights agencies call for action on UN racial discrimination report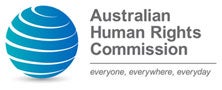 Human rights agencies call for action on UN racial discrimination report
Australian human rights agencies have called for the full and prompt implementation of the recent UN CERD report on racial discrimination in Australia.
At the annual meeting of the Australia and New Zealand Race Relations Roundtable, state and federal human rights commissioners welcomed the report and specifically called for action on the Declaration on the Rights of Indigenous Peoples, the protection of Indigenous languages, the provision of interpreter services and the development of a national anti-racism strategy.
Commissioners agreed that the Declaration is an important foundational document for human rights in Australia and New Zealand and called on their respective governments to identify the practical actions they will take to implement and apply it.  They emphasised the critical importance of language as a human right and its impact on the enjoyment of all other rights including access to justice, education and health services.  They agreed to cooperate in promoting the protection of endangered Indigenous languages in Australia, New Zealand and the Pacific. 
Commissioners specifically supported the call by the UN CERD Committee and the Australian Multicultural Advisory Council for a national anti-racism strategy to counter the harmful economic, social and cultural effects of racial discrimination.  They said it would require political leadership at the highest level and should involve communities at all stages of development.  Matters to be considered included reviewing and strengthening existing legislation, Constitutional reform, the systematic collection of data on racial discrimination, a focus on racism in the development of the national curriculum and school environments, the promotion of cultural and linguistic diversity, raising public awareness of the historical legacy of colonialism and racism in Australia and its effect on Indigenous peoples, structural discrimination, the role of the media, including the internet, and a public awareness campaign to positively influence community behaviours as has been done with other socially harmful activities such as smoking, family violence and drink driving.
Media Contacts:
To contact Graeme Innes, Race Discrimination Commissioner, telephone Brinsley Marlay, Media Advisor on 02 9284 9656
To contact Mick Gooda, Aboriginal and Torres Strait Islander Social Justice Commissioner, telephone Louise McDermott 02 9284 9851
To contact Joris de Bres New Zealand Race Relations Commissioner, telephone Gilbert Wong, Senior Communications Advisor, on +64 274457333