Michelle Bachelet: United Nations High Commissioner returns to Sydney
Dr Michelle Bachelet, UN High Commissioner for Human Rights, is the keynote speaker at the Australian Human Rights Commission's conference: Free and Equal: An Australian Conversation on Human Rights, held in Sydney on 8 October 2019.
Dr Bachelet has long been a champion for human rights, beginning her activism during the regime of Chilean dictator Augusto Pinochet in the early 1970s.
In 1975 Dr Bachelet was forced to flee Chile and seek refuge in Australia. While in Australia, Dr Bachelet and other Chilean women's advocates marched for women's rights and against human rights abuses under Pinochet.
The photograph above was captured in 1975, during the International Women's Day March outside the Queen Victoria Building in Sydney and is displayed in the Museum of Memory and Human Rights in Santiago, Chile. The museum is dedicated to the memory of those Chileans who were exiled, tortured and disappeared during the Pinochet regime, and their families.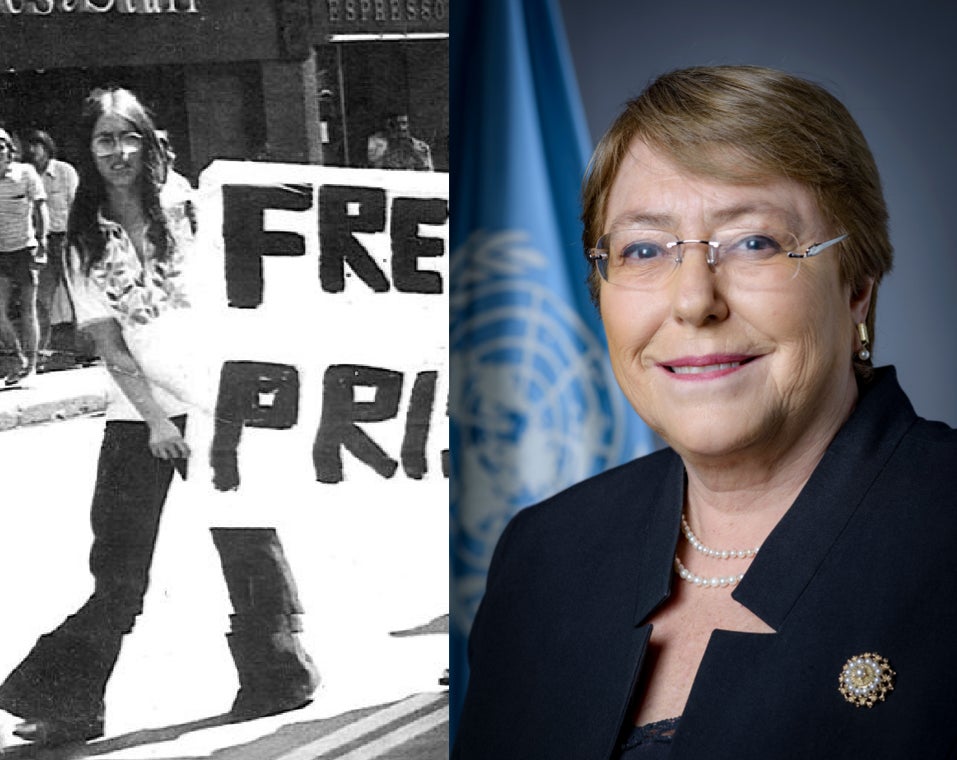 Dr Michelle Bachelet will be returning to Sydney as a special guest of the Commission and will be speaking at the Free and Equal: An Australian Conversation on Human Rights conference.
With Early Bird tickets still available to the conference, you can join Dr Bachelet and our other exciting speakers on Tuesday October 8 in Sydney.
Avoid disappointment and purchase your tickets now.