Child Safe Organisations e-Newsletter December 2017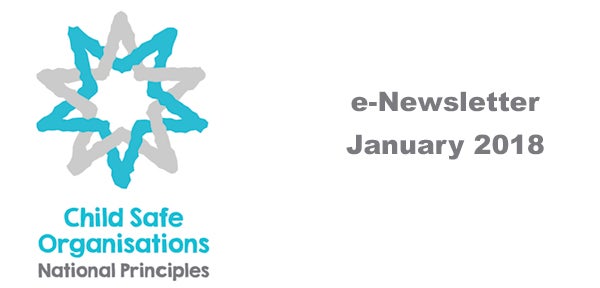 Welcome to Child Safe Organisations from the National Children's Commissioner!
The Australian Human Rights Commission is leading the development of National Principles for Child Safe Organisations.  This project has been commissioned by the Commonwealth Government, with consultation from states and territories.  The goal is to build child safe cultures in all organisational settings to advance the rights, safety and wellbeing of children and young people across Australia.
Check out the Child Safe Organisations project page here. A copy of the draft National Principles for Child Safe Organisations can be found on the project page.
You can also subscribe to Child Safe Organisations updates and newsletters. Nationally focused tools and resources for sector wide application will be added to this project page in 2018 to help your organisation be safe for children.
On 15 December 2017 the Royal Commission into Institutional Responses to Child Sexual Abuse released its final report. The National Principles for Child Safe Organisations are drawn from the work of the Royal Commission and feature in Volume 6 of the report. Read Commissioner Mitchell's media release here.
Wishing you a safe festive season,
Megan Mitchell and the Child Safe Organisations team