Getting in the game - Our experiences in elevating the representation of women in leadership - A letter from business leaders (2011)

Our
experiences in elevating the representation of women in leadership
A letter from business leaders
---
Getting in the game
The
typical journey we observe in our companies starts with us, as CEOs or business
leaders, putting diversity on the agenda. The reasons for this vary. In some
cases, it is personally important to us. In other cases, it is a business
imperative. We can also imagine it being mandated by the board or motivated by
compliance requirements. The guidelines from the ASX Corporate Governance
Council have certainly provided motivation.
Our
experience is that once you make efforts on gender diversity, its benefits
become clearer, and that conviction naturally builds.
At this
stage of the journey, the commitment of senior management is a signal that
change is expected. Exhibit 2 shows that our HR leaders nominated CEO commitment
as by far the most impactful action in increasing the representation of women in
leadership. This is consistent with results from McKinsey & Company's
Women Matter global survey, as seen in Exhibit 3.
We
demonstrate our commitment in this phase in ways that symbolise that elevating
the representation of women in leadership truly matters—to us personally,
to our organisation and sometimes to shareholder value. Specifically, we tend to
do five things:
1.
Get under the numbers. We typically start by
improving our understanding of our gender diversity performance, the root
causes, issues and barriers, and the potential for improvement. By conducting a
'deep dive' of our numbers we become familiar with our
company's 'diversity maths'. To do so, some of us used the
Chief Executive Women's (CEW) CEO Toolkit. Diversity surveys and focus
groups are other favourite approaches. Exhibit 4 shows how you might better
understand your own diversity performance.
2.
Set up a diversity
council. We set up or
strengthen our diversity council with the aim of identifying what can be done to
elevate the representation of women in leadership. In its first incarnation, the
diversity council serves as an advisory body, bringing together a few executives
with those who have personal experience in diversity. 'In
the early days, our diversity council were the people who could tell us what was
really going on, and what barriers people were
facing', says
Ralph Norris, CBA.
3.
Make it personal. We
all invest our time. To differing extents, we start to discuss diversity both
inside and outside the organisation. For some, we renew commitments or
'put more teeth' into programs. A number of us participate in
women's leadership activities. Says David Peever of Rio Tinto, 'leadership
commitment is key—if you have the genuine intent, you will find
solutions'.
Says
Stephen Roberts of
Citi, 'I don't think there is a substitute for getting personally involved
and spending real
time.' Being
visible and active at Citi's skill development programs for women is a
priority for Stephen. He regularly attends women's leadership programs to
engage with groups. Stephen also dedicates significant time to graduate
recruiting efforts, particularly those that target women. This sends the message
to both internal and external audiences that Citi is focused on women in
leadership.
Exhibit 2: Most impactful actions for driving gender
diversity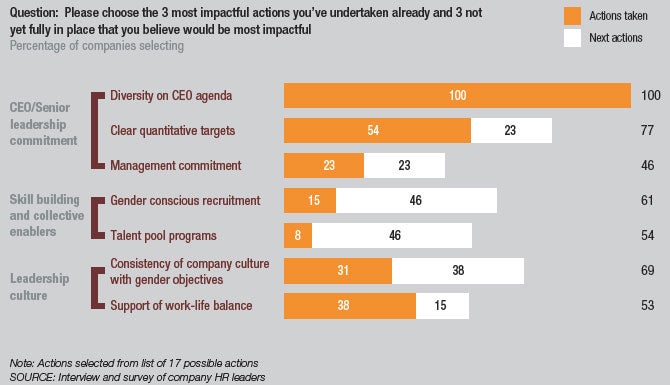 Exhibit 3: The most important differentiator in gender
outcomes is CEO commitment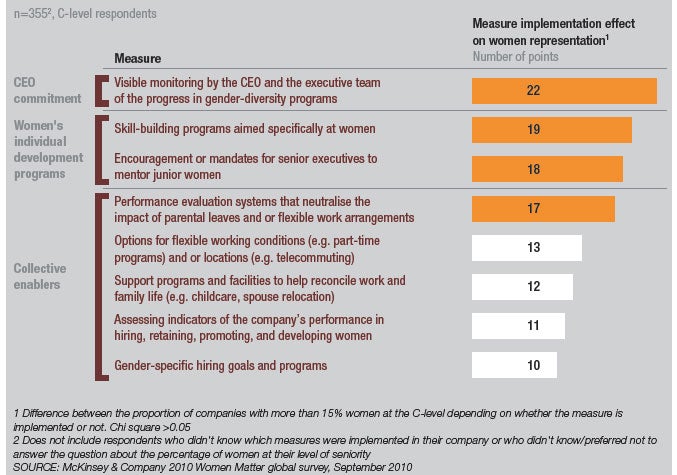 Exhibit
4: Understanding your gender diversity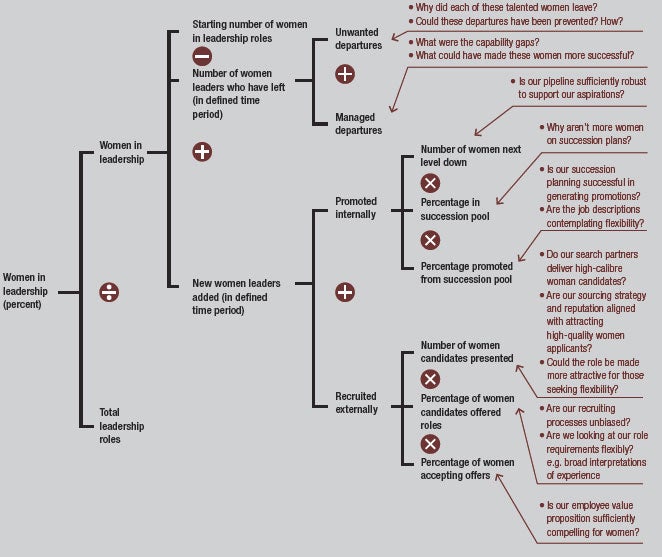 Exhibit 5: Our companies have invested in
women's skill development programs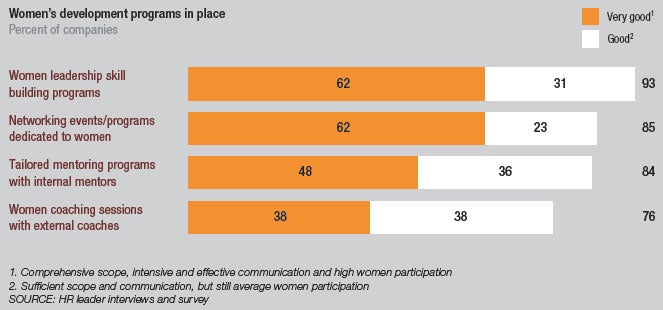 4.
Ensure well-functioning women's skill-building and
networks. As Exhibit
5 shows, most of us invest conscientiously in programs and activities that focus
on ensuring women have the confidence, skills and exposure they need to be
considered for leadership roles in a traditionally masculine environment. These
learning opportunities are in addition to our companies' standard
curriculum—women continue to attend general leadership programs along with
their male colleagues. The additional programs are a manifestation of our
commitment to women in leadership.
Exhibit 6
details some of the development programs offered to women at The Westpac Group.
Exhibit 7, Deloitte's Business Woman of the Year Award—based on the
Telstra Business Women's Awards—offers a twist on traditional
programs. The original Telstra model, launched in 1995, recognises outstanding
business women from around Australia. The Deloitte contest, which runs
internally, creates exposure for women. The benefits of the program are
significant. Being entered into the contest typically translates into both
improved performance and positive promotion outcomes.
There are
companies in our group who chose a lower level of investment in programs than
the others. They did so out of a belief that singling out women for
skill-building can be
unproductive. 'I worry about sending a message that we want to 'fix' our
women or that all women are the
same', says one
executive. Instead, these companies work to build more awareness and
appreciation of a range of leadership styles. The focus is on reducing biases
and stereotypical assumptions.
In this
phase, most programs offer limited engagement with men. In retrospect, many of
us believe we didn't sufficiently reach out to the men in our
organisations.
5.
Ensure hygiene factors are in
place. We develop or
enhance our workplace policies–paying particular attention to those that
impact women. This goes far beyond just simply complying with regulations. There
are various examples of how this is applied practically.
A number
of us invest in providing better support before and after parental leave. For
example, NAB's 'reConnect' program keeps employees in touch
with the business and their colleagues while they are on parental or other
extended leave. This also extends to 'Virtual reConnect' utilising
web-based technology, ensuring equity of access to all employees across
Australia.
We pay
more attention to our work environment. Some of us improve security or focus on
ensuring that breastfeeding facilities are convenient and welcoming
spaces.
We renew
our efforts to ensure a safe workplace for all, reviewing our policies and
processes relating to sexual harassment. We emphasise that this type of
behaviour will not be tolerated.
We also
pressure test our mechanisms on pay equity, to ensure that we are correcting
biases. We enhance our policies regarding flexible work, for example part-time
programs or remote work. We explore ideas around support for family life,
providing subsidies or finding ways to help our employees access childcare.
Exhibit 8 profiles Qantas' investment in The Joey Clubs—a series of
onsite childcare centres.
It is
clear from our collective experiences that an important step to elevating the
representation of women in leadership is the initial commitment at CEO level. In
this first phase, we become aware of the issues and build the conviction to act.
There are
risks in this phase, namely that efforts will be viewed as 'lip
service', or seen as patronising. There may even be a sense of
'over-programming'.
If you
need to elevate the representation of women in leadership in your company, your
own commitment is the place to start. Then—as you would with any other
business challenge—identify the issues, barriers and potential solutions,
before deciding on actions. You will need to invest your own time, pay attention
to women's development processes, and enhance policies that make roles
more attractive to women.
Many of
our companies spend years navigating through this phase of the journey. Many of
us had moments of discouragement—where we felt we'd done it all, and
that perhaps the situation wasn't fixable. We do believe lessons from the
first phase are essential. However, we also see that the ad hoc, and sometimes
tentative approach employed, can prolong this phase unnecessarily. We believe
that for other Australian companies yet to embark on this journey, the time
spent in this phase can be significantly reduced.
To do
this, we encourage you to first get the facts, understand the issues and build
your own commitment. Think about how you want to tell the story of gender
diversity in your organisation. How will you describe the case for attracting
and developing women leaders? Second, ensure that your HR department draws on
the experience of other companies by implementing leading programs on skill
development, and policies that do not undermine women.
Exhibit 6: Development programs for women: The Westpac
Group



Learning/

objectives

Programs

Format

Relationship
building

Support
through

– Advice
and counsel
– Identification
of role models
– Advocacy
and sponsorship

Expand
women's profile (internally and externally)
Build
awareness of networking as a lever in career progression

Group
mentoring & sponsorship–'Women on the Move'
Networking
action
groups–
'Women
at Westpac'

Cross-company
monthly meetings with 12 women facilitated by an Executive Coach
Cross-company
networking
events:

– Skill
development
– Actions
to support women

Advice
& Career advancement

Education

– Articulating
and realising career goals
– Career
principles and patterns
– Career
next steps

Building
support and increasing networks
Self-mastery
(e.g. barriers, steps to overcome)

Leadership
Development for Junior Women–'Advancing my
Career'

Leadership
Development for Senior Women–'Making my Mark'
Executive
coaching

5
weeks
Women
with 5-7 years work
experience

3
month program with facilitated sessions, coaching and action learning
projects
Focused
on achieving a specific personal or professional result

INTEGRATED
WITH

Skill-building
(for both men & women)

Tailored
for each leadership
level

– Managing
self through ambiguity, challenge and change
– Leading
and engaging others
– Business
leadership to create the best outcomes for
customers

Leadership
development programs
High
potential programs
Capability
modules to increase skills
On-line
support tools–leadership, coaching

Various
formats
including

– Face-to-face
learning, supported by action learning
– Coaching
– On-line
tools

2
days to 9 months with focus on assessment and experiential
learning

SOURCE:
The Westpac Group HR leader interview and survey
Exhibit 7: Deloitte Business Woman of the Year
Context
and Objectives

Deloitte
invests significantly in skill-building and mentorship programs for women.
Inspired by Telstra's Business Women's Awards, the Deloitte Business
Woman of the Year program was launched in 2004 to identify and create exposure
for women leaders.

Actions
Taken

Championed
by CEO Giam Swiegers, and led by Senior Partner Margaret Dreyer
70
practice groups submit a candidate in two categories (below and above manager
level), based on their achievements within and outside Deloitte
At
each stage, there are development interventions for participants e.g.
'Maximising your Potential'
Nominees
and their achievements are showcased in forums, including the National Partners
Conference, where women speak about their achievements
Winners
receive funding to pursue courses at a leading university of their choice, e.g.
Harvard and INSEAD

Lessons
Learned

Since
the Inspiring Women program began in 2000, Deloitte has increased women partners
from 5% to 17%, and women in the level below partner from 30% to 39%. 11 new
women partners were finalists in the program
Powerful
role models have been created where women are comfortable talking about their
achievements
Organisational
leaders, all of whom are expected to participate in the program, build greater
knowledge and understanding of their talent pool
Showcasing
talent leads to greater 'pull' for women talent by senior
leaders
Strong
support from senior leadership has a cascading impact, encouraging all leaders
to develop and nominate high quality entrants
Exhibit 8: The Joey Clubs
Context
and Objectives

Qantas
identified an opportunity to enhance its employee value proposition and
retention by providing additional support for family life
Childcare
was identified as a significant way to support working families, and
particularly women, for whom the 'double-burden' is particularly
heavy

Actions
Taken

In
2003, Qantas opened its first Joey Club in Mascot, NSW, in partnership with KU
Australia, a leading provider of childcare
services

– Purpose
built, high standard facilities
– High
quality, qualified teachers
– Significant
subsidy and option for employees to salary
sacrifice

Lessons
Learned

Success
led to the development of centres in Melbourne (2007) and Brisbane
(2008)
Extremely
popular with significant waitlists
While
the Joey Clubs are a significant cost, management believes the benefits are
clear

– Strong
contributor to improved retention rates, particularly of women
– Employees
who access the centres are among Qantas' most engaged
– Strengthened
value proposition to new recruits, particularly women

Critical
to understand employee needs, and what locations will serve to support family
life

– Airport
as a 'hub' has worked well for Qantas
– Urban
settings can be more difficult to manage based on other company
experiences
– Salary
sacrifice offers a significant benefit
enhancement
Questions
we would encourage you to think about:
Where is
your company on the journey?
Have you
diagnosed the issue in your organisation in the same way that you would diagnose
any other business problem?
Are you
'walking the talk'? Are you committing time to this issue, talking
about it, and personally sponsoring women?
Have you
identified the pain points where specific top team attention could help (e.g.
mid-level women departing, failure to promote senior women, return rates from
parental leave)?
'It's
important that the gender diversity goal is not "off to the side",
but rather that it is core to the business, and managed as such. I am frustrated
when I hear people talk about how hard this is. When you think about it, having
more women in leadership is far more under our control than most other business
objectives we set for ourselves. This is not beyond our intellectual capability
to solve. Excuses are just that.'
Cameron
Clyne, NAB
'You
have to approach it in the same way that you would any issue in the organisation
where performance is not meeting target. You can't be more emotional about
diversity. You look at what's working, what's not working and you
try different approaches and then you measure it. It's business. We lose
the plot if we think that this is something different.'
Alan
Joyce, Qantas
'In
the longer term, sustainability is about gender balance being the right business
decision. Our experience with the APS was that a series of initiatives and in
many cases, new practices were required to build gender balance into our way of
working.'
Annwyn
Godwin, Merit Protection Commissioner, Australian Public Service
Commission
'Two
things are critical to making a step change–having aligned leadership that
genuinely believe in the business benefits, and surfacing and systematically
eliminating the hidden biases that are a very real part of most
organisations.'
David
Peever, Rio Tinto
'Programs
are important. They take you on a journey. However, for more progress, more is
needed. When you see something that is wrong, for example, attrition, you have
to ask yourself, "What's wrong?"–and be willing to fix
it. This takes an approach that is broader than programs.'
David
Thodey, Telstra
'It
seems to me that we can be doing more than programs. In many cases, we have to
change the rules. The rules have been invented by men for men.'
Gordon
Cairns, Chair and Non Executive Director
'Programs
are the first stage in making a difference. Managers being accountable for the
diversity of their teams and eliminating behaviour that is unacceptable is the
next stage of driving cultural change.'
Stephen
Fitzgerald, Goldman Sachs
'We
have set granular targets for each of our 70 practice groups, and created
transparency on outcomes at this level. At every board meeting and senior
management meeting, we place this scorecard on everyone's chair. Partners
must commit to our "people power" strategy and to developing female
talent as a key pillar of our strategy. Those who do will be rewarded and there
are consequences for those who don't.'
Giam
Swiegers, Deloitte