Face the Facts 2005
Foreword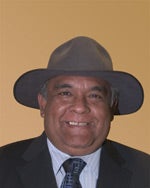 Face the Facts remains the Australian Human Rights Commission's most requested publication. It was first published in 1997 and updated in 2001 and again in 2003. The demand for clear factual information about immigrants, refugees and Indigenous peoples continues. Indeed there is a particular need for information of this type at the present time when the public debate on race issues takes place in the context of national security concerns and terrorism. Never has it been more important to ensure that this debate is based on fact not fear or prejudice.
The 2005 edition of Face the Facts forms part of a number of publications issued by the Commission to celebrate the 30th Anniversary of the Racial Discrimination Act 1975. While the legislation has provided important and necessary legal safeguards for victims of racism over the past 30 years, addressing racism needs to go beyond the legal framework. Publications like Face the Facts recognise the importance of education in addressing racism and the importance of ensuring that the prevailing attitudes within the community are constructed on a sound factual base.
Face the Facts draws on information from a variety of sources. The information provided includes laws made by Australian Parliaments, government policies, statistics collected by the Australian Bureau of Statistics and academic research. Our aim is to bring all the major issues together and present reliable information in an easy-to-read publication.
I hope that you find Face the Facts to be a useful resource and that it stimulates your thinking and encourages debate based on fact not prejudice.
---
Site Index: