In this e-bulletin:
2018 Human Rights Awards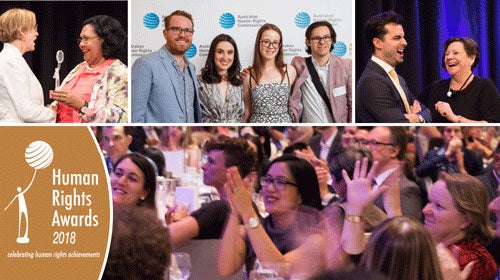 Tickets are selling fast for the 2018 Human Rights Awards in Sydney on Friday 14 December.
ABC journalist Jeremy Fernandez will be hosting the event, which acknowledges and celebrates the achievements of extraordinary Australians who advance human rights in the community.
Tickets can be purchased online. Find out more about the finalists in the various award categories here.
Wiyi Yani U Thangani (Women's Voices) submissions close November 30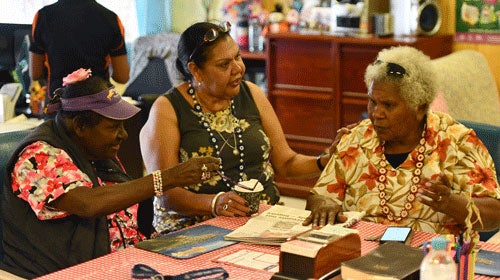 The Aboriginal and Torres Strait Islander Social Justice Commissioner June Oscar AO is calling for submissions from Aboriginal and Torres Strait Islander women and girls and key organisations for the Wiyi Yani U Thangani (Women's Voices) project.
Commissioner Oscar and her team will wrap-up community visits by mid-December.
Women and girls can have their say by making an online submission by November 30.  
Children's Commissioner releases UN report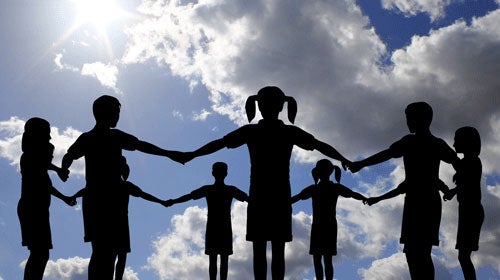 The National Children's Commissioner Megan Mitchell has submitted a comprehensive report to the UN Committee on the Rights of the Child. 
"It is true that most young Australians grow up in safe and healthy environments. But there are too many children whose rights are not adequately protected.
"Our report contains 60 recommendations to reinvigorate Australia's existing commitment to children and improve the quality of life they deserve," Commissioner Mitchell said.  
Race Discrimination Commissioner delivers his first speech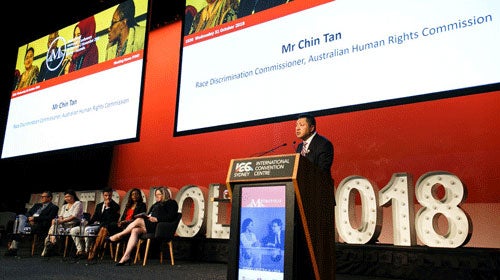 The Race Discrimination Commissioner Chin Tan has told an international conference that he will use his five-year term to challenge racism, promote multicultural diversity and strengthen community and social cohesion.
Speaking at the International Metropolis Conference in Sydney, Commissioner Tan said he is looking forward to working with community leaders to tackle some common challenges.
United Nations Day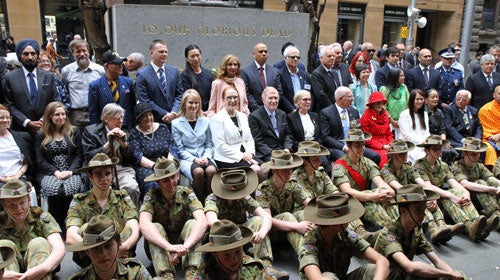 The Australian Human Rights Commission President Emeritus Professor Rosalind Croucher took part in the annual United Nations Day Wreath Laying Ceremony in Sydney last month.
The ceremony recognises the work of United Nations Peacekeepers from the Navy, Army and Air Forces of Australia and Overseas, and that of Members of the Australian Federal Police (AFP) and State Police Forces of Australia.
Conversation toolkit for National Workplace Sexual Harassment inquiry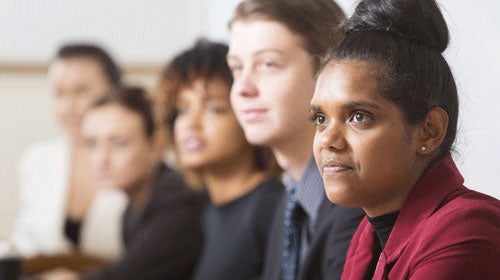 The Sex Discrimination Commissioner Kate Jenkins has launched a new toolkit to help businesses and organisations to hold productive conversations about workplace sexual harassment.
The Australian Human Rights Commission is currently calling for submissions to the National Inquiry and it's hoped the toolkit will help in developing submissions.
Open and respectful conversations about workplace sexual harassment is a first step towards changing the culture of Australian workplaces.
Download the conversation toolkit
Recent news
Recent submissions
Recent speeches
Job opportunities
Get involved - upcoming events
For the latest media releases, speeches, opinion pieces, go to the media centre on the Commission's website and for events go to our Events list.