Asylum Seekers and Refugees
Australia has obligations to protect the human rights of all asylum seekers who arrive in Australia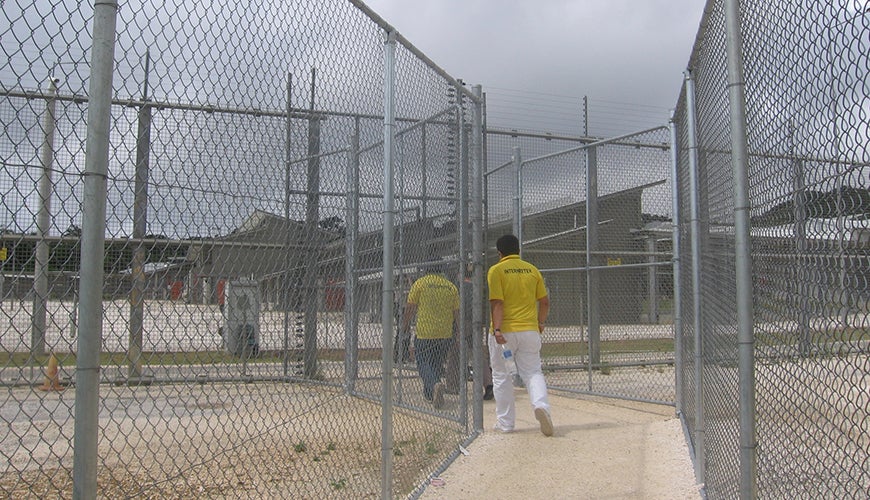 Human Rights Commissioner's Foreword:
Everyone has the right to seek asylum and be free from persecution, regardless of how or in what country they arrive. It is not illegal to seek asylum. This fundamental right is protected in international law by the Universal Declaration of Human Rights and the Refugee Convention.  
The Commission continues to play an active role in protecting and raising awareness of this essential human right. For decades, the Commission has worked in Australian law, policy and practice relating to asylum seekers, refugees and immigration detention. This includes investigating complaints, conducting inquiries and reporting on immigration detention.
Asylum Seekers and Refugees
Asylum Seekers and Refugees
This Statement provides guidance on the short-term use of hotel APODs, including access to open‑air exercise, access to meaningful programs and activities, and the need to ensure medical and welfare services are of the same standard as those provided in other immigration detention facilities.
Asylum Seekers and Refugees
The Australian Human Rights Commission acknowledges the Federal Government's announcement that it will stop the offshore processing of asylum seekers on Papua New Guinea at the end of 2021.
Asylum Seekers and Refugees