Discrimination: Don't cop it!
Discrimination. Don't cop it!
You don't have to put up with being treated unfairly because you're young. There are laws to protect you against discrimination, harassment and bullying. These laws apply right across Australia.
If you have a complaint, the Australian Human Rights Commission can look into it. We will talk to the people involved and help you work out a solution.
Our aim is to help you deal with your complaint quickly and with the minimum of fuss. Our complaint handling service is free of charge.
What can I complain about?
The Commission can investigate complaints of discrimination, harassment and bullying that happened because of your:
sex, including pregnancy, marital status and sexual harassment
disability, whatever it is
race, colour, national or ethnic background
age
sexual orientation, gender identity and intersex status
criminal record, trade union activity or political opinion (in employment only)
Click here to make a complaint
It is against the law to be discriminated against in employment; at school, TAFE or university; getting or using services; going to public places, renting accommodation, playing sport and in other parts of public life.
Here are some examples of the complaints we receive:
Peter, who is 17 years of age, is completing an apprenticeship. He claims that he is being bullied and harassed by his supervisor due to his age.
Each time that 15 year old Julie enters a local retail store she is required to either remove her bag and leave it unattended at the door, or have her bag thoroughly searched at the end of the visit. Julie claims that the store only applies this policy to customers who are under the age of 18 years.
12 year old Michael is experiencing bullying and harassment by other students at his high school. His school has been made aware of this, but has failed to take any action to prevent it.
The primary school that 8 year old Sarah attends does not provide her with reasonable adjustments to accommodate her disability.
How are complaints resolved?
Complaints to the Commission are resolved through an informal process known as conciliation. Conciliation is not like going to court. You don't need a lawyer and you don't have to prove or disprove what happened.
Conciliation allows the people involved in a complaint to talk through the issues with the help of someone impartial and settle the matter on their own terms. We have a good record in helping people resolve their complaints this way.
Outcomes will vary depending on the complaint, but they can include an apology, reinstatement to a job, compensation for lost wages, a work reference or changes to a policy.
Find out more: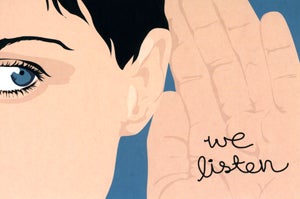 How do I make a complaint?
You can make a complaint if you think you have been treated unfairly.
Complaints must be made in writing or by email. You can download a complaint form or complete the online complaint form.
A complaint can be made in any language. Follow the link for information about making a complaint in other languages.
The Commission can arrange an interpreter in your language or a sign language interpreter, if required. We can also help you write out your complaint if you need assistance.
Contact us
For more information or to discuss a complaint contact our Complaints Infoline.
Phone: 1300 656 419 (local call) or 02 9284 9888
Email: infoservice@humanrights.gov.au
TTY: 1800 620 241 (toll free)
Fax: 02 9284 9611
Free Telephone Interpreter Service: 13 14 50