Face the Facts:
Some Questions and Answers about Indigenous Peoples, Migrants and Refugees and Asylum Seekers (2012)
Download
Contents
Additional resources
---
Foreword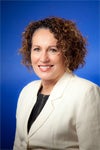 Myths are often propagated about some groups of people who live in Australia. These groups include Aboriginal and Torres Strait Islander peoples, culturally and linguistically diverse peoples, asylum seekers and refugees.
So, back in 1997, the Commission decided to address these myths with a concise publication which would set out basic facts and figures. That publication is Face the Facts and I am very pleased to say this is its fifth edition.
Face the Facts draws on primary research information from a variety of sources, including laws made by the Australian Parliament, government policies, academic research and statistics gathered by the Australian Bureau of Statistics including Census data.
Face the Facts is one of the Australian Human Rights Commission's most successful publications and continues to be its most requested.
This edition will be available exclusively online. There a number of advantages to being online. Firstly, we have found that the vast majority of people access the Commission's resources online, rather than in hard copy. Secondly, publishing online makes it very easy for us to be able to update the information and therefore keep it current.
While the structure and the format of this 2012 online edition is consistent with previous editions, in order to ensure that Face the Facts remains user friendly and accessible, its contents have been considerably updated.
We have also significantly enhanced the publication to make sure that more relevant topics and more recent issues have been covered. This includes information about the Declaration on the Rights of Indigenous Peoples, Australia's new multicultural policy and research into racism and racial attitudes in Australia.
If you want to look more closely at a particular issue, we have included a list of recommended publications and websites. You can also visit the Commission's website to find out more information about groups and issues included in Face the Facts.
I hope that you find this edition of Face the Facts to be a useful resource that sheds light on the multifaceted realities of Australia today and one that will help encourage enlightened debate and thinking based on facts.
Dr Helen Szoke
Race Discrimination Commissioner
Australian Human Rights Commission