Derogation from rights in emergencies
Back to rights and freedoms: right by right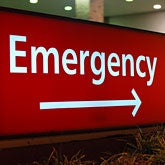 ICCPR Article 4
ICCPR Article 4 states:
In time of public emergency which threatens the life of the nation and the existence of which is officially proclaimed, the States Parties to the present Covenant may take measures derogating from their obligations under the present Covenant to the extent strictly required by the exigencies of the situation, provided that such measures are not inconsistent with their other obligations under international law and do not involve discrimination solely on the ground of race, colour, sex, language, religion or social origin.

No derogation from articles 6, 7, 8 (paragraphs 1 and 2), 11, 15, 16 and 18 may be made under this provision.

Any State Party to the present Covenant availing itself of the right of derogation shall immediately inform the other States Parties to the present Covenant, through the intermediary of the Secretary-General of the United Nations, of the provisions from which it has derogated and of the reasons by which it was actuated. A further communication shall be made, through the same intermediary, on the date on which it terminates such derogation.
As stated by the Human Rights Committee in its General Comment 5: Derogation of Rights in Emergencies:
... measures taken under article 4 are of an exceptional and temporary nature and may only last as long as the life of the nation concerned is threatened and that, in times of emergency, the protection of human rights becomes all the more important, particularly those rights from which no derogations can be made.
More detailed explanation of the limitations on derogation under Article 4 is provided in the Human Rights Committee's General Comment 29: States of Emergency
No notices of derogation from ICCPR rights have been made by Australia.
Comments
Comments are invited on issues raised on this page, including suggestions for addition, amendments or additional resources, using the Comments field at the end of this page. Please note that
registration and log in is required to enable comments. This is purely in the interests of reducing non-authentic comments (including automated spam) and is subject to the Commission's privacy policy
posts which are irrelevant to the topic or are otherwise contrary to our social media guidelines may be deleted.
Please email if any difficulties are encountered in posting comments.