Back to rights and freedoms: right by right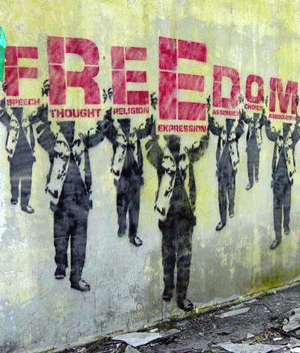 ICCPR Article 21 states:
The right of peaceful assembly shall be recognized. No restrictions may be placed on the exercise of this right other than those imposed in comformity with the law and which are necessary in a democratic society in the interests of national security or public safety, public order ( ordre public), the protection of public health or morals or the protection of the rights and freedoms of others.
International scrutiny
Commission work
Australian Human Rights Commission Act report No. 34 - Report of an inquiry into a complaint by Mr Daniel Clark against the Minister for Foreign Affairs and Trade of a breach of his human right to freedom of expression (2006) 
Withdrawal of invitation to Falun Dafa representative to attend human rights consultations: Falun Dafa protest outside same venue


Human rights considered: ICCPR Articles 19, 21
More information
Comments
Comments are invited on issues raised on this page, including suggestions for addition, amendments or additional resources, using the Comments field at the end of this page. Please note that
registration and log in is required to enable comments. This is purely in the interests of reducing non-authentic comments (including automated spam) and is subject to the Commission's privacy policy
posts which are irrelevant to the topic or are otherwise contrary to our social media guidelines may be deleted.
Please email if any difficulties are encountered in posting comments.