Legislative and other measures for implementation
Back to rights and freedoms: right by right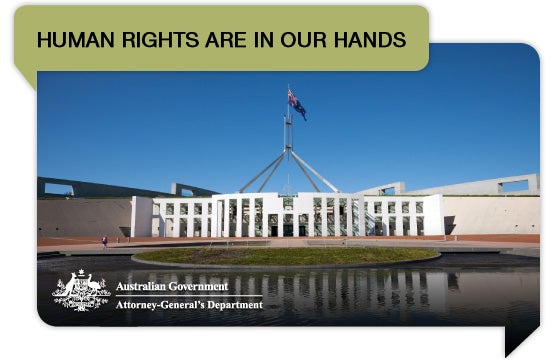 Introduction | Human Rights Committee General Comment | Implementation of human rights treaties in a Federation | More information | Comments
Introduction
ICCPR Article 2.2 states: 
Where not already provided for by existing legislative or other measures, each State Party to the present Covenant undertakes to take the necessary steps, in accordance with its constitutional processes and with the provisions of the present Covenant, to adopt such legislative or other measures as may be necessary to give effect to the rights recognized in the present Covenant.
General comment
The Human Rights Committee in its General Comment 3: Implementation at the National Level has emphasised that obligations under the ICCPR are not confined to take legislative measures. In particular the Commitee emphasised obligations to provide information and education on human rights. The Committee also noted the desirability of governments giving publicity to their co-operation with the Committee.
Implementation of human rights treaties in a Federation
ICCPR Article 50 states:
The provisions of the present Covenant shall extend to all parts of federal States without any limitations or exceptions.
In ratifying the ICCPR Australia made a declaration as follows:
Australia has a federal constitutional system in which legislative, executive and judicial powers are shared or distributed between the Commonwealth and the constituent States. The implementation of the treaty throughout Australia will be effected by the Commonwealth, State and Territory authorities having regard to their respective constitutional powers and arrangements concerning their exercise
Clearly, this Declaration is not a reservation. It explains that Australia's obligations may be implemented by action at State level in some cases rather than being a reservation by which Australia limits its obligations.
More information
The National Human Rights Action Plan and other major national strategies on human rights issues include actions by State and Territory Governments
The Australian Council of Human Rights Agencies will be reporting regularly on progress around Australia in implementation of Australia's commitments in response to the United Nations Human Rights Council Universal Periodic Review