Permissible limitations on rights
Back to rights and freedoms: right by right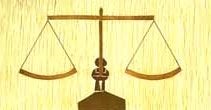 Limitations on ICCPR rights | Limitations on ICESCR rights | Limitations in the discrimination Conventions| More information | Comments
Limitations on ICCPR rights
A small number of human rights are recognised as absolute rights which cannot be limited for whatever reason: 
Freedom from torture and other cruel, inhuman or degrading treatment or punishment (ICCPR Article 7)

Freedom from slavery and servitude (ICCPR Article 8)

Freedom from imprisonment for inability to fulfil a contractual obligation (ICCPR Article 11)

Prohibition against the retrospective operation of criminal laws (ICCPR Article 15)

Right to recognition as a person before the law (ICCPR Article 16)
Most rights, however, are subject to permissible limits, expressly or impliedly.
Some rights are expressly subject to limitation on grounds such as public order and the protection of the rights and freedoms of others: for example freedom of information (but not freedom of opinion), under ICCPR Article 19).
Some rights include implied limitations through the use of terms such as "fair" (ICCPR Article 14), "reasonable" (ICCPR Article 25)  or "arbitrary" (ICCPR Articles 6, 9, 17)
Any permitted measures restricting rights need to 
be prescribed by law

be on grounds permitted in relation to the right concerned

be a reasonable, necessary and proportionate means for pursuit of a legitimate objective.
Limitations on ICESCR rights
ICESCR Article 4 states:
The States Parties to the present Covenant recognize that, in the enjoyment of those rights provided by the State in conformity with the present Covenant, the State may subject such rights only to such limitations as are determined by law only in so far as this may be compatible with the nature of these rights and solely for the purpose of promoting the general welfare in a democratic society.
Limitations in the discrimination Conventions
For discussion of permissible distinctions,  which do not constitute discrimination, see our page on rights to equality and non-discrimination
More inf
ormation
More comprehensive information is available 
Comments
Comments are invited on issues raised on this page, including suggestions for addition, amendments or additional resources, using the Comments field at the end of this page. Please note that
registration and log in is required to enable comments. This is purely in the interests of reducing non-authentic comments (including automated spam) and is subject to the Commission's privacy policy
posts which are irrelevant to the topic or are otherwise contrary to our social media guidelines may be deleted.
Please email if any difficulties are encountered in posting comments.