Disability Rights: Not for Service: Index
Not for Service - Experiences of Injustice and despair in mental health care in Australia
Last updated: 19 October 2005. Maintained for historical significance.
Not For Service: Experiences of Injustice and Despair in Mental Health Care in Australia is the most significant report on mental health care in Australia for over a decade.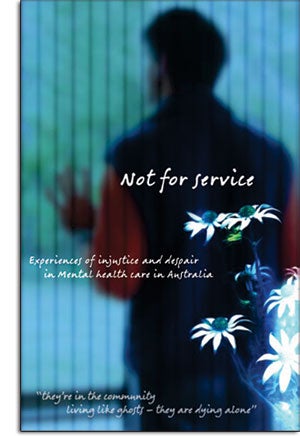 In 1992 all Australian Governments initiated the National Mental Health Strategy to correct decades of neglect and assure the rights of people with mental illness.

In 1993, the Australian Human Rights Commission's National Inquiry into the Human Rights of People with Mental Illness ('Burdekin Report') exposed the devastating personal consequences of grossly inadequate mental health and welfare services.

Despite 12 years of national effort, this report captures the persisting, distressing and daily experiences of inadequate mental health and community care. It details personal stories of people with mental illness, and their families and carers. Such stories are often excluded from other national reports.

The report also includes the strong views of doctors, nurses, psychologists and other professionals who provide mental health services in Australia.
Click on the links below to access:
You can also download the Not for Service documents in

PDF format:
Not for Service was compiled by

and the

in association with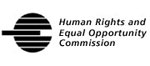 © Mental Health Council of Australia 2005. Last updated: 19 October 2005. Email:
admin@mhca.org.au
ISBN: 0-9580363-9-X