Sexual harassment in education
back to Sexual harassment main page
Sexual harassment in education
Students and teachers are entitled to an education and workplace free from
harassment and schools should have a policy to deal with these issues.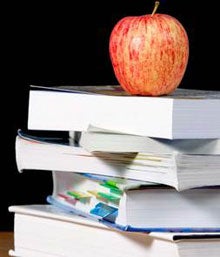 Sexual harassment is any unwanted or uninvited sexual behaviour that is
offensive, intimidating or humiliating. It has nothing to do with mutual
attraction or friendship.
Sexual harassment can occur in the workplace, in schools, colleges and
universities, in clubs, or when buying goods or receiving services, seeking or
obtaining accommodation, as well as when using Commonwealth services.
Under the Sex Discrimination Act it is unlawful for:
If
you have experienced sexual harassment, you can make a
complaint to the Commission.
A complaint of sexual harassment cannot be made against a student under the
age of 16. However, it may be possible to make a complaint against the school as
it has a duty of care to protect students and teachers from harassment and
discrimination.
The Commission can investigate the complaint. It will try to resolve the
complaint through a process of conciliation, during which it will help the two
parties involve by acting as an impartial person.
If the complaint cannot be resolved, you may be able to take your complaint
to Court. If the Commission is not able to deal with your complaint at all, it
will write to you to explain why.
PLEASE NOTE: The Sex and Age Discrimination Legislation Amendment Act 2011 amended the Sex Discrimination Act 1984 in May 2011 to expand the protections against sexual harassment. Click here for more information.
Resources
The Australian Human Rights Commission RightsED resource, Tackling
Sexual Harassment in Schools, is a comprehensive publication designed to
engage students and schools in an active examination of sexual harassment. It
includes activity sheets, resource sheets and a video.
Two of the resource sheets included in the
publication are:
What
is sexual harassment?, which contains general information on sexual
harassment in education, and
Developing a sexual harassment policy for your
school.
The Australian Human Rights Commission RightsED publication, Young
people in the workplace contains a series of resources designed to help
students explore the issues around workplace discrimination, including sexual
harassment.
Click here to order these or other publications.