Sexual harassment – information for employees
back to Sexual harassment main page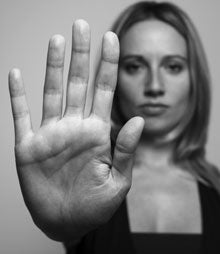 PLEASE NOTE: The Sex and Age Discrimination Legislation Amendment Act 2011 amended the Sex Discrimination Act 1984 in May 2011 to expand the protections against sexual harassment. Click here for more information.
If you have experienced sexual harassment in the workplace, you can make a complaint to the Commission.
The Commission can investigate the complaint. It will try to resolve the complaint through a process of conciliation, during which it will help the two parties involve by acting as an impartial person.
If the complaint cannot be resolved you may be able to take your complaint to Court. If the Commission is not able to deal with your complaint at all, it will write to you to explain why.
Sexual harassment is any unwanted or unwelcome sexual behaviour. It has nothing to do with mutual attraction or friendship.
Examples of this behaviour may include:
staring or leering
unnecessary familiarity, such as deliberately brushing up against you or unwelcome touching
suggestive comments or jokes
insults or taunts of a sexual nature
intrusive questions or statements about your private life
displaying posters, magazines or screen savers of a sexual nature
sending sexually explicit emails or text messages
inappropriate advances on social networking sites
accessing sexually explicit internet sites
requests for sex or repeated unwanted requests to go out on dates
behaviour that may also be considered to be an offence under criminal law, such as physical assault, indecent exposure, sexual assault, stalking or obscene communications.
Very few people who experience workplace sexual harassment make formal complaints. This may be due to a significant lack of understanding as to what sexual harassment is.
For example, when the Commission conducted its 2012 Sexual Harassment National Telephone Survey, an explanation of behaviours that would be sexual harassment was provident to respondents, who expressly said they did not experience sexual harassment. After the explanation, around one in five respondents went on to report they had experienced behaviours that may in fact constitute sexual harassment under the law.
Click here to download Recognising and responding to sexual harassment in the workplace: Information for employees 
Sexual harassment. Know Where the Line Is.
The Know Where the Line Is national awareness raising strategy is a tripartite partnership between the Australian Human Rights Commission, the Australian Council of Trade Unions and the Australian Chamber of Commerce and Industry which offers a unique and important opportunity to join forces to target employers and employees as part of broader efforts to prevent and reduce the harm of sexual harassment in Australian workplaces
To find out more about the Commission's Know Where the Line Is awareness raising strategy, click here.
The Commission's 'Know Your Rights' publication (2010) contains more detailed explanation of sexual harassment and how to identify it, what you can expect from your employer in terms of preventative measures and how to make a complaint about sexual harassment in the workplace.
The Young people in the workplace publication contains a series of activities and resources to help students explore the issues around workplace discrimination, including sexual harassment.
Click here to order these or other publications.
Bystander action against sexual harassment in the workplace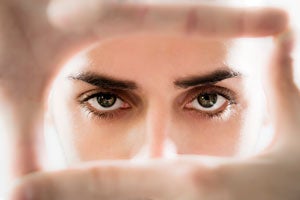 Work colleagues play an important role in supporting those who experience sexual harassment.
According to the results of the Commission's 2012 Sexual Harassment National Telephone Survey, over 1 in 10 Australians have witnessed sexual harassment in the workplace:
The large majority (82%) of those who witnessed sexual harassment took some form of action when the harassment happened.
The most common type of action was to talk or listen to the target (87%) followed by offering advice to the target (78%). 
Only one in five (20%) of respondents who were sexually harassed made a formal report or complaint.
Almost half (45%) of respondents indicated that the sexual harassment stopped after making a formal report or complaint.
If someone in your workplace is experiencing sexual harassment, you can, with their consent, make a complaint to the Commission on their behalf.