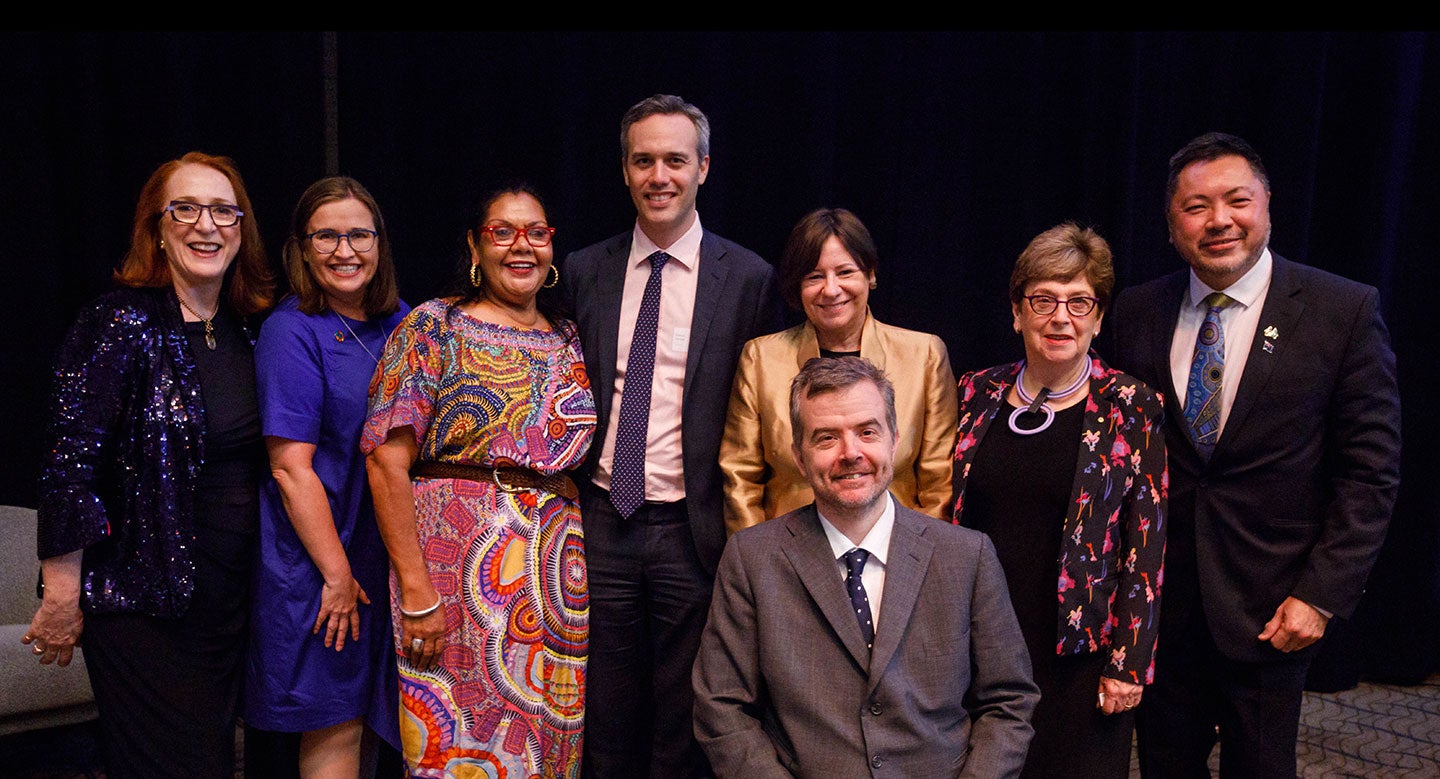 Farewell to Human Rights Commissioner Edward Santow
Rights and Freedoms
This week, staff at the Australian Human Rights Commission gathered virtually to farewell our colleague Edward Santow, who has finished his five-year term as Australia's Human Rights Commissioner.
While we had looked forward to celebrating Ed's significant achievements together in person, due to current COVID-19 circumstances these celebrations have been postponed to a later date.
Ed was appointed as Human Rights Commissioner in August 2016, bringing to the role his experience as chief executive of the Public Interest Advocacy Centre, a Senior Lecturer at UNSW Law School and research director at the Gilbert + Tobin Centre of Public Law.
He has brought a keen sense of empathy and detailed understanding of law, ethics and political reform to the role, particularly in the areas of refugees and migration; human rights issues affecting LGBTI people; counter-terrorism and national security; freedom of expression; and implementing the Optional Protocol to the Convention Against Torture (OPCAT).
One of Ed's landmark pieces of work has been the recent Human Rights and Technology Final Report. It was the culmination of a three-year national initiative with stakeholders across government, business, disability, and technology sectors.
The report's recommendations will help ensure that new technologies are developed and used in ways that are inclusive, accountable, and with robust human rights safeguards, and is an example of the exemplary work of Ed to consistently advocate for human rights to be embedded across all fields.
"Sometimes the Commission's human rights work is hard; sometimes it is unpopular," Ed said.
"But it is vital to Australia living out its liberal democratic values. The staff of the Commission work tirelessly to make our country fairer, safer and more equal.
"It has been an honour to work shoulder to shoulder with such dedicated and skilful colleagues, and with so many in the Australian community who strive to uphold the human rights of everyone, everywhere, every day."
Commission President Emeritus Professor Rosalind Croucher said Ed had been a powerful advocate of the institutional voice of the Australian Human Rights Commission, particularly through his work in human rights and technology.
"Over the course of his five-year tenure, Ed has challenged and changed the course of human rights and technology in Australia," Professor Croucher said.
"He leaves a significant and enduring legacy."
Ed has put human rights at the core of everything he does. This is evident in his work on refugees and people seeking asylum, in reports like Management of COVID-19 risks in immigration detention and his continued statements on the plight of the Murugappan family.
Ed has made significant contributions to political and social reform in human rights for the past five years, and we have been lucky to have him as our colleague.
On behalf of everyone at the Australian Human Rights Commission, we thank Ed for his dedicated service and wish him all the very best for the future as he continues his work to promote ethical development in artificial intelligence.