1. Mental health in the workplace
2010 Workers with Mental Illness: a Practical Guide for Managers
1. Mental health in the workplace
Contents
---
It is highly likely that, as a manager, you will supervise a worker with mental illness at some point in your career – whether you know it or not.
Mental illness is more prevalent than many people realise. Around 45% of Australians aged between 16 and 85 will experience a mental illness at some point in their life, while one in five Australian adults will experience a mental illness in any given year.[1]
A worker may develop mental illness prior to employment or during employment. Most workers successfully manage their illness without it impacting on their work. Some may require workplace support for a short period of time, while a minority will require ongoing workplace strategies.
It is often presumed that a worker's mental illness develops outside of the workplace. However, an 'unhealthy' work environment or a workplace incident can cause considerable stress and exacerbate, or contribute to, the development of mental illness.
Research indicates that 'job stress and other work-related psychosocial hazards are emerging as the leading contributors to the burden of occupational disease and injury'.[2]
Providing a healthy and safe workplace benefits all workers, including those with mental illness. It also makes good business sense:
It is clear that the cost of ignoring the problem is far greater than the cost of developing and implementing strategies to create a safe and healthy workplace.
How common is mental illness
It is estimated that a GP who sees 40 patients a day can expect that between eight and ten (20 – 25%) of these patients will require support or treatment for anxiety or depression[8]
Mental health problems are the third biggest health problem in Australia, after heart disease and cancer[9]
(Source: Mental Health First Aid Kit; beyondblue website)
1.1 Creating a safe and healthy workplace
All employers and managers are obliged to take appropriate steps to eliminate and minimise health and safety risks in the workplace. In terms of mental illness, as an employer or manager you are obliged to:
identify possible workplace practices, actions or incidents which may cause, or contribute to, the mental illness of workers
take actions to eliminate or minimise these risks.
Your occupational health and safety (OHS) obligations extend to any workers with mental illness.
Recognising and promoting mental health is an essential part of creating a safe and healthy workplace. Importantly, managers and workers both have roles to play in building a safe work environment, one that will not create or exacerbate mental health problems and where workers with mental illness are properly supported.
Research shows that developing a combined 'systems' approach that incorporates both individual and organisational strategies is the most effective way to intervene in relation to job stress and to improve employee health and health behaviours.[12]
Ideally, these strategies to address mental health should then be integrated with broader OHS management processes. Risk factors that could cause physical or mental illness or injury should be systematically identified, assessed and controlled by eliminating or minimising such risks.
Further information: Chapter 3 – Managing Mental Illness in the Workplace; Chapter 4 – Creating a Safe and Healthy Workplace for All; Chapter 6 - Additional Information and Resources; Appendix A – Knowing the Law.
1.2 Reasons for developing mental health strategies for the workplace
Because a safe and healthy workplace is good for business
Creating a safe and healthy workplace makes good business sense by:
reducing costs associated with worker absence from work and high worker turnover
achieving greater staff loyalty and a higher return on training investment
minimising stress levels and improving morale
avoiding litigation and fines for breaches of health and safety laws
avoiding the time and cost involved in discrimination claims
avoiding industrial disputes.
Because it improves productivity
Research shows that every dollar spent on identifying, supporting and case-managing workers with mental health issues yields close to a 500% return in improved productivity (through increased work output and reduced sick and other leave).[13] The adoption of broad organisational strategies to support workers with mental illness (for example flexible work arrangements) will also benefit other workers, such as carers.
Because society and workplaces are diverse
Today's workforce reflects the diversity of the Australian population. Successful businesses and managers recognise the contributions made by a diverse workforce, including workers with mental illness. Diverse skills, abilities and creativity benefit the business by providing new and innovative ways of addressing challenges and meeting the needs of a similarly diverse customer population.
Because mental illness can affect anyone
Mental health problems, especially depression and anxiety, are common in the community. While some people have a long-term mental illness, many may have mental illness for a relatively short period of time. Most of us will experience a mental health issue at some time in our lives or be in close contact with someone who has experienced mental illness.
Because it is the law
As an employer, you have legal obligations in relation to the management of mental illness in the workplace.
Ensuring health and safety: OHS legislation requires you to ensure your workplace is safe and healthy for all workers and does not cause ill health or aggravate existing conditions.
Avoiding discrimination: disability discrimination legislation requires you to ensure your workplace does not discriminate against or harass workers with mental illness. You are also required to make reasonable adjustments to meet the needs of workers with mental illness.
Ensuring privacy: privacy legislation requires you to ensure personal information about a worker's mental health status is not disclosed to anyone without the worker's consent.
Avoiding adverse actions: you are also required under Commonwealth industrial law to ensure your workplace does not take any adverse action against a worker because of their mental illness.
In turn, all workers (including those with mental illness) are legally obliged to:
take reasonable care for their own health and safety
take reasonable care that their acts and omissions do not adversely affect the health or safety of others
cooperate with any reasonable instructions to ensure workplace health and safety.
Further information: Appendix A – Knowing the Law.
1.3 This Guide
This Guide is intended to assist you, as a manager or employer, to meet your obligations towards all workers in your business, including workers with mental illness.
You should note, however, that should a worker acquire or aggravate a mental illness as a result of their work, you may have more extensive obligations in this area under other laws, including state and territory laws applying to the compensation and rehabilitation of workers injured at work.
Section 5 Where to get assistance lists information on how to find workers' compensation agencies in your jurisdiction, which will provide more detailed advice if a worker acquires or aggravates a mental illness as a result of their work (see section 5.3).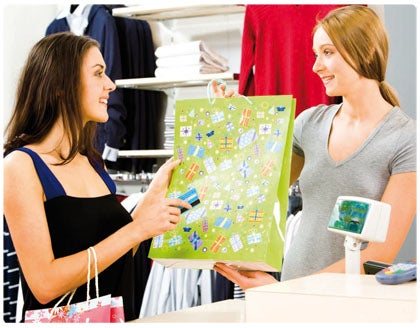 ---
[1] 4326.0 Australian Bureau of Statistics National Survey of Mental Health and Wellbeing: Summary of Results 2007..
[2] LaMontagne AD, Keegel T & Vallance D (2007) Protecting and Promoting Mental Health in the Workplace: Developing a Systems Approach to Job Stress, Health Promotion Journal of Australia 2007,18, 221–8 (citing Marmot M, Siegrist J & Theorell T (2006) Health and the Psychological Environment at Work, Social Determinants of Health 2006, 97–130)
[3] Medibank Private (2008) The Cost of Workplace Stress in Australia p6
[4] Medibank Private (2008) The Cost of Workplace Stress in Australia p7
[5] Australian Council of Trade Unions (ACTU) survey as cited at PriceWaterhouseCoopers website – Workplace Stress (2008)
[6] Comcare (2005) Working Well, An Organisational Approach to Preventing Psychological Injury, A guide for Corporate, HR and OHS Managers, as cited at Australian Public Service (2006) Turned Up and Tuned In p8
[7] Work Outcomes Research Cost Benefit Project, preliminary data, Mental Health Fact Sheet: Mental Health and Employment, MHCA
[8] Harris MF, Silove D, Kehag E, Barratt A, Manicavasagar V, Pan J, Frith JF, Blaszynski A & Pond CD (1996) Anxiety and depression in general practice patients: prevalence and management. Medical Journal of Australia, 164, 526–9.
[9] Begg S, Voc T, Barker B, Stevenson C, Stanley L & Lopez AD (2007) The burden of disease and injury in Australia 2003. Canberra: Australian Institute of Health and Welfare.
[10] As above
[11] Highet N (2005) beyondblue Depression Monitor. beyondblue: the national depression initiative
[12] LaMontagne A, Keegel T & Vallance D op.cit.
[13] Hilton M, Assisting the Return on Investment of Good Mental Health Practices as cited in Cowan G, Best Practice in Managing Mental Health in the Workplace.